Reiki
with Lia Nelson and Oceanna, Reiki Masters
What is Reiki?
Reiki is a powerful technique for tapping into the universal healing energy that exists within each of us. Reiki is the Japanese word for Life Force Healing Energy. As Reiki practitioners, our goal is to channel this energy and allow it to do whatever is needed most by the client. Rather than trying to heal specific illnesses, we act as channels for the healing energy and trust that it will correct whatever imbalances might be present in a client. We believe that whenever clients become balanced physically, mentally, emotionally and spiritually, they heal naturally.
People have always been able to use Touch to heal. However, by the time the particular form of healing touch that we call Reiki came to the United States, it had attained many symbols, sacred attunements, and a formal structure that gives it added power. The Human Potential Center offers several opportunities to experience Reiki. We have a Reiki Exchange, where novices and long-time practitioners can meet and share their experiences and information about Reiki. To find out the date of the next Reiki Exchange, check our monthly calendars.
From humanity's earliest moments up through the present day, we believe that everyone has an innate abliity to heal with touch. In keeping with this belief, we do not charge anything to help people gain access to this healing energy for themselves. All of our Reiki classes and attunements are free. We also offer individual Reiki sessions from two Reiki Masters, Lia Nelson and Oceanna.
Lia Nelson, Reiki Master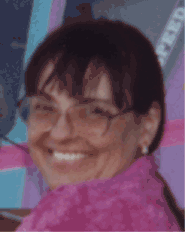 My first experience with Reiki occurred when I was in a very anxious state. Oceanna asked me if I wanted to receive some long-distance Reiki healing while I was resting, and I said sure. I had this incredibly beautiful vision and it really calmed me down. It was awe-inspiring, and an incredibe introduction to Reiki.
Later, the metaphysical group I was involved in had been taking Reiki classes, and there was a great deal of concern about how expensive and exclusive the Reiki classes were. At that time, Reiki classes often cost many thousands of dollars. So we decided that we would get together and have a Reiki exchange and not charge, since we believed that Reiki is something that everyone has access to. I felt inspired being with a group of people that had this cause, to help individuals gain access to this energy from the source and to heal themselves and others with it. Ever since then, Reiki has made a big difference in my life.
Fees and Scheduling Appointments
Call the Center at (512) 441-8988 to make an appointment, or email us at Reiki@HumanPotentialCenter.org. The fee for individual Reiki sessions is $45 per session, and sessions usually last around an hour.